Last weekend I made my 3rd and finally successful attempt at reaching Bill Moore Lake. My 2 previous attempts were stopped by snow (November and June).
The second attempt, we went up Red Elephant Hill. This is a pretty fun trail but we decided to skip it and just run up BML.
Early on in the trail, it severely washed out. I haven't been up here before the floods in 9/2013 but I'm assuming this was caused by the heavy rains. I drove it on my first attempt with my limited flexing torsion bars and open diffs (but it wasn't super easy- but FUN). Flexing out is always fun now though.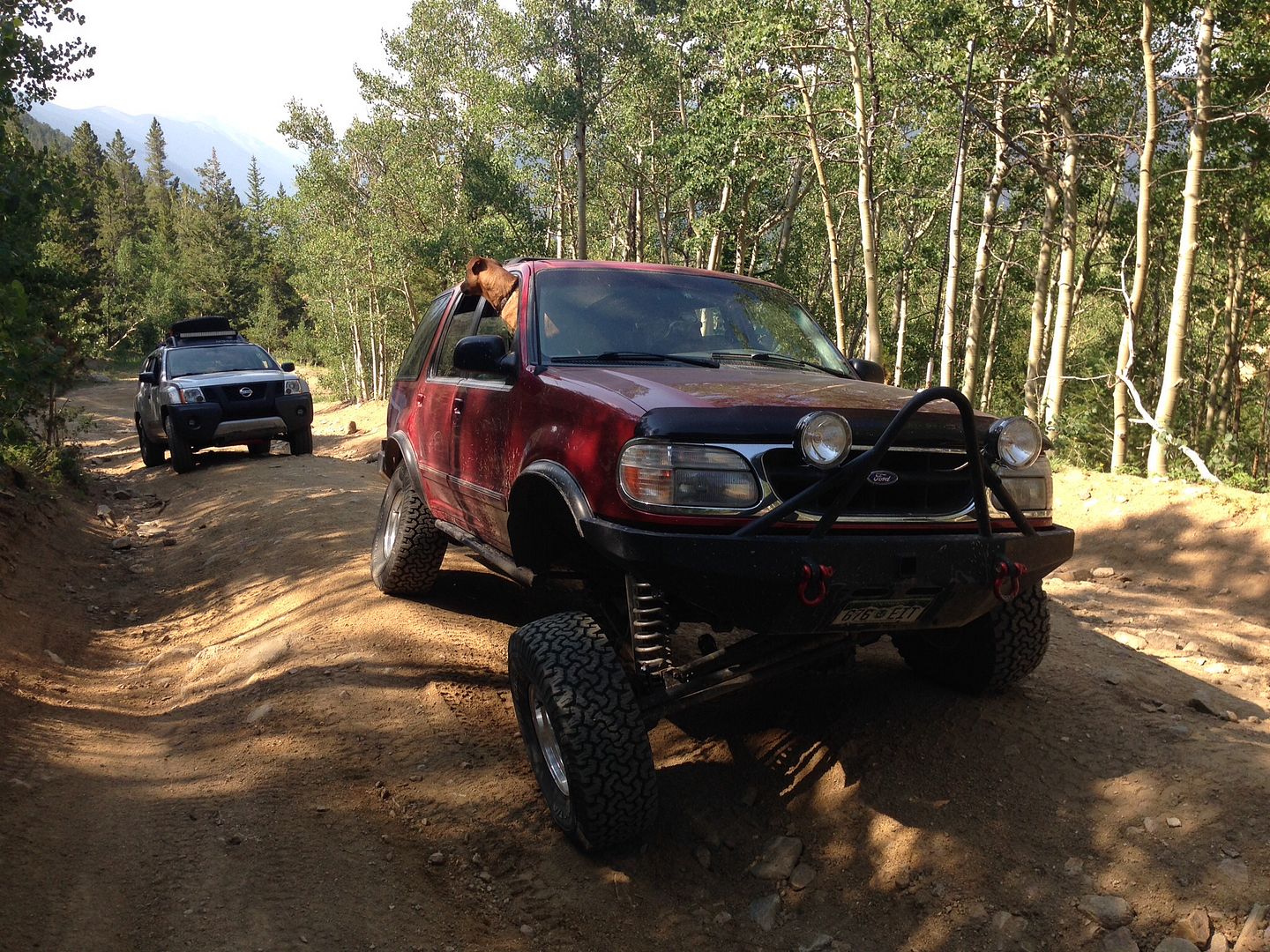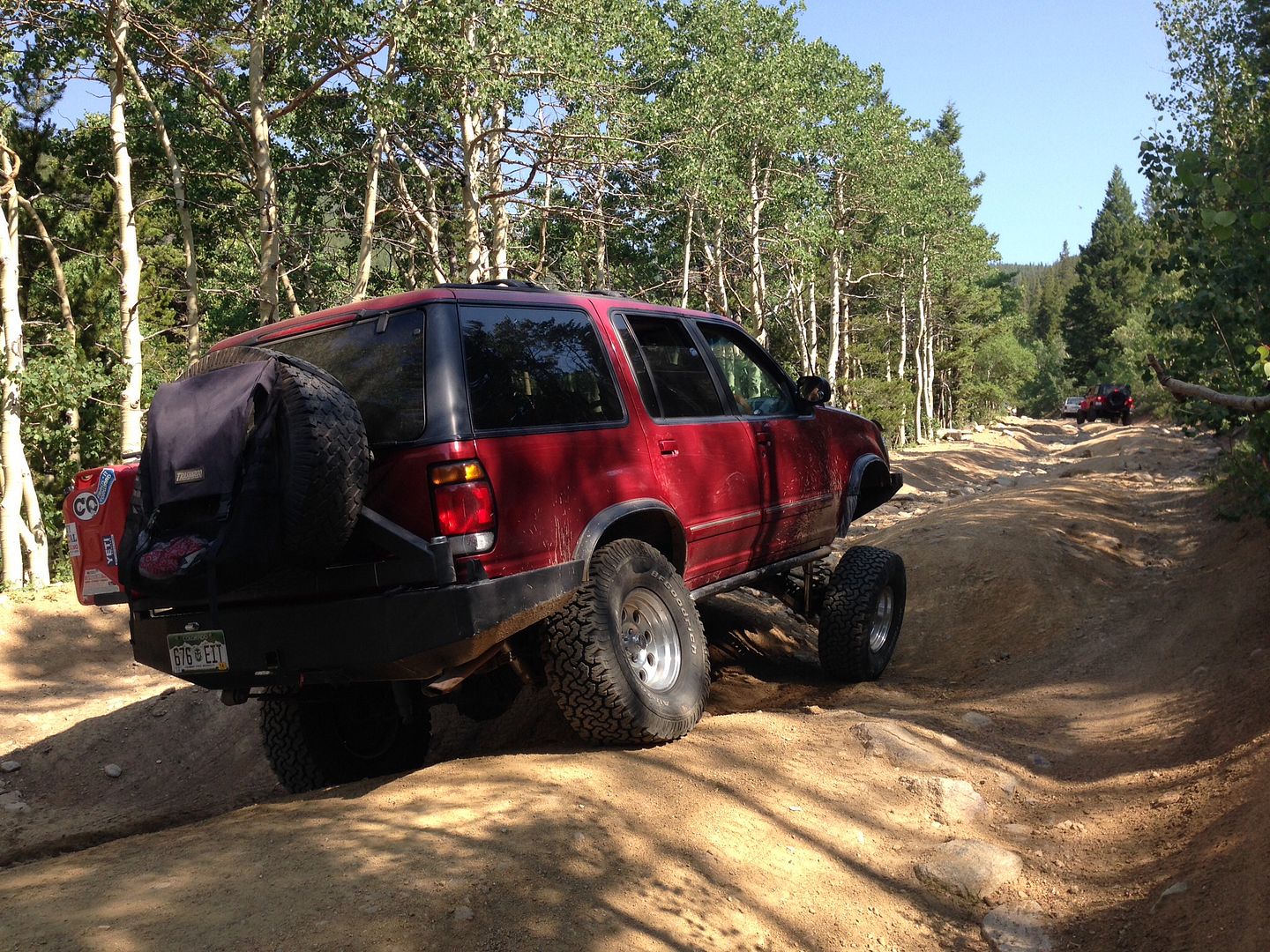 Further up on this section the road is down to basically half a lane due to a really bad wash out. I use to have a picture, but now I can't find it. Joe? Brian?
The day's group:
(front to back): Brian and Sherry, Brian's friend (spacing on the name), Joe's friend Matt, me and Joe and Jen.
The lake! Finally!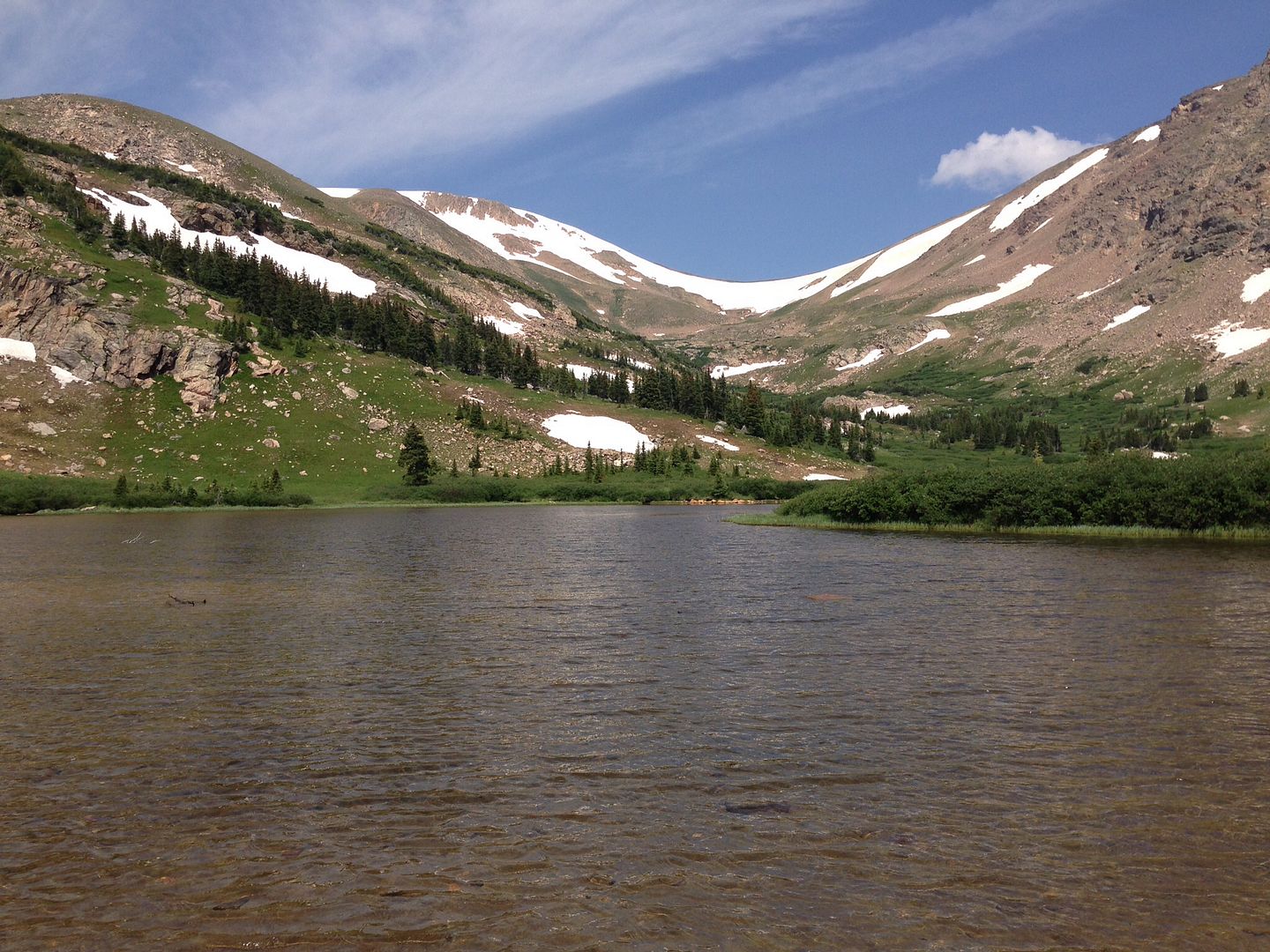 We spent some time at the lake throwing a stick into the water and having my dog Lucky and Joe's dog Daisy Mae retrieving it. The water wasn't especially deep or too cold.
Then you got to pose at the Poser Rock: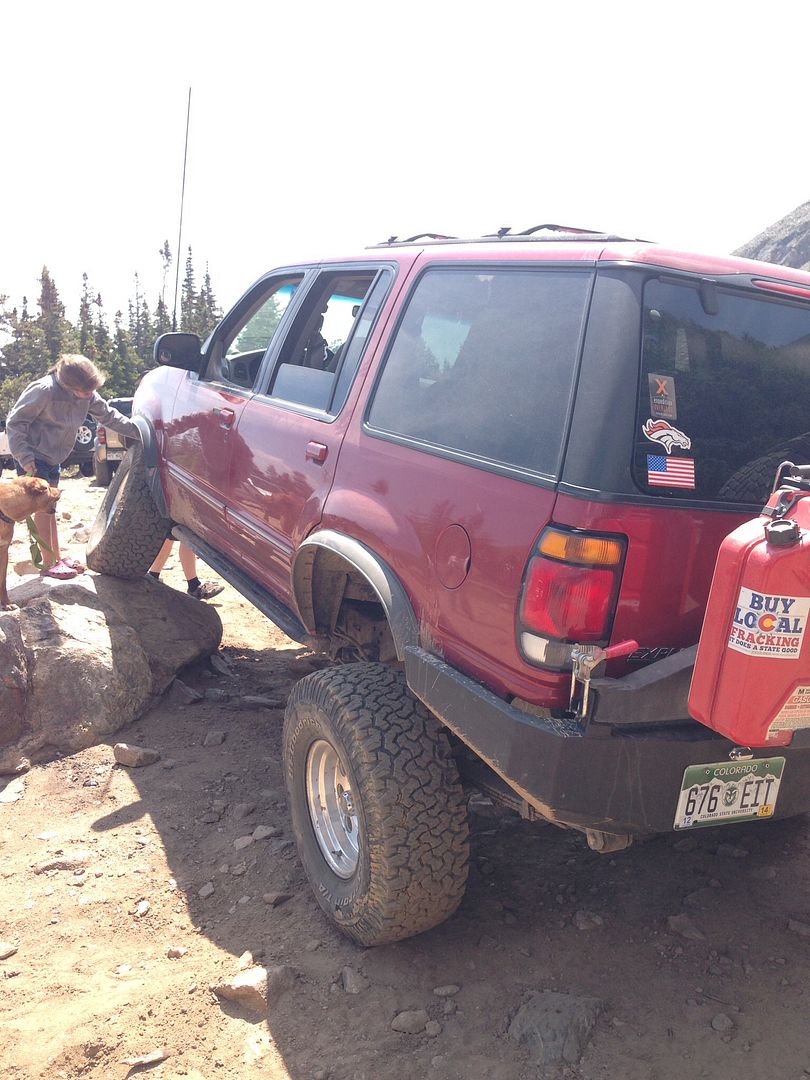 We had some lunch away from the lake because the Mosquitos were pretty bad near the lake.
Mill Creek is a fun loop. It's tight though. Lots of trees are scared at mirror height on both sides of the trail. I don't think anyone in our group had any issues with that though.
Crossing Mill Creek: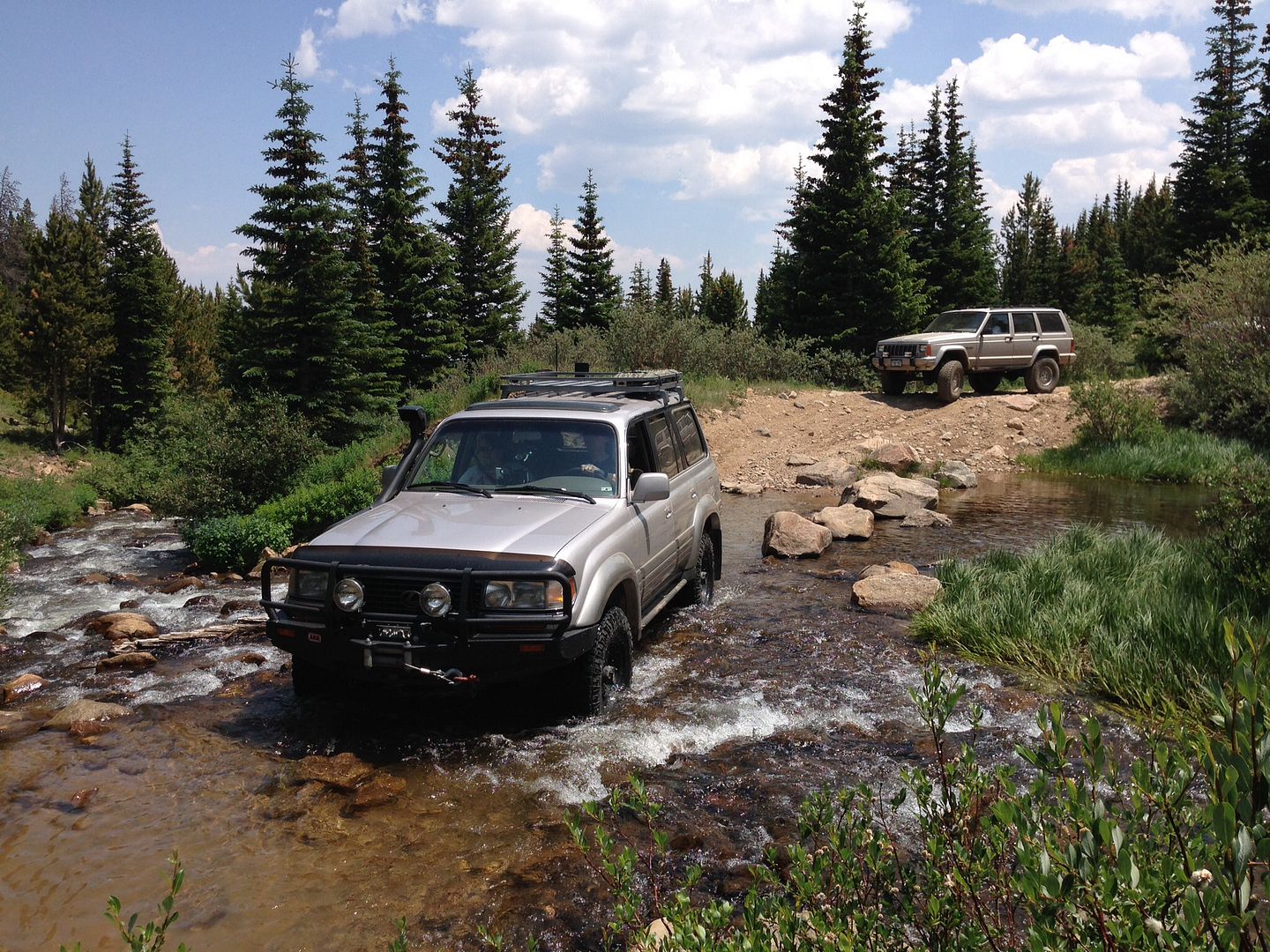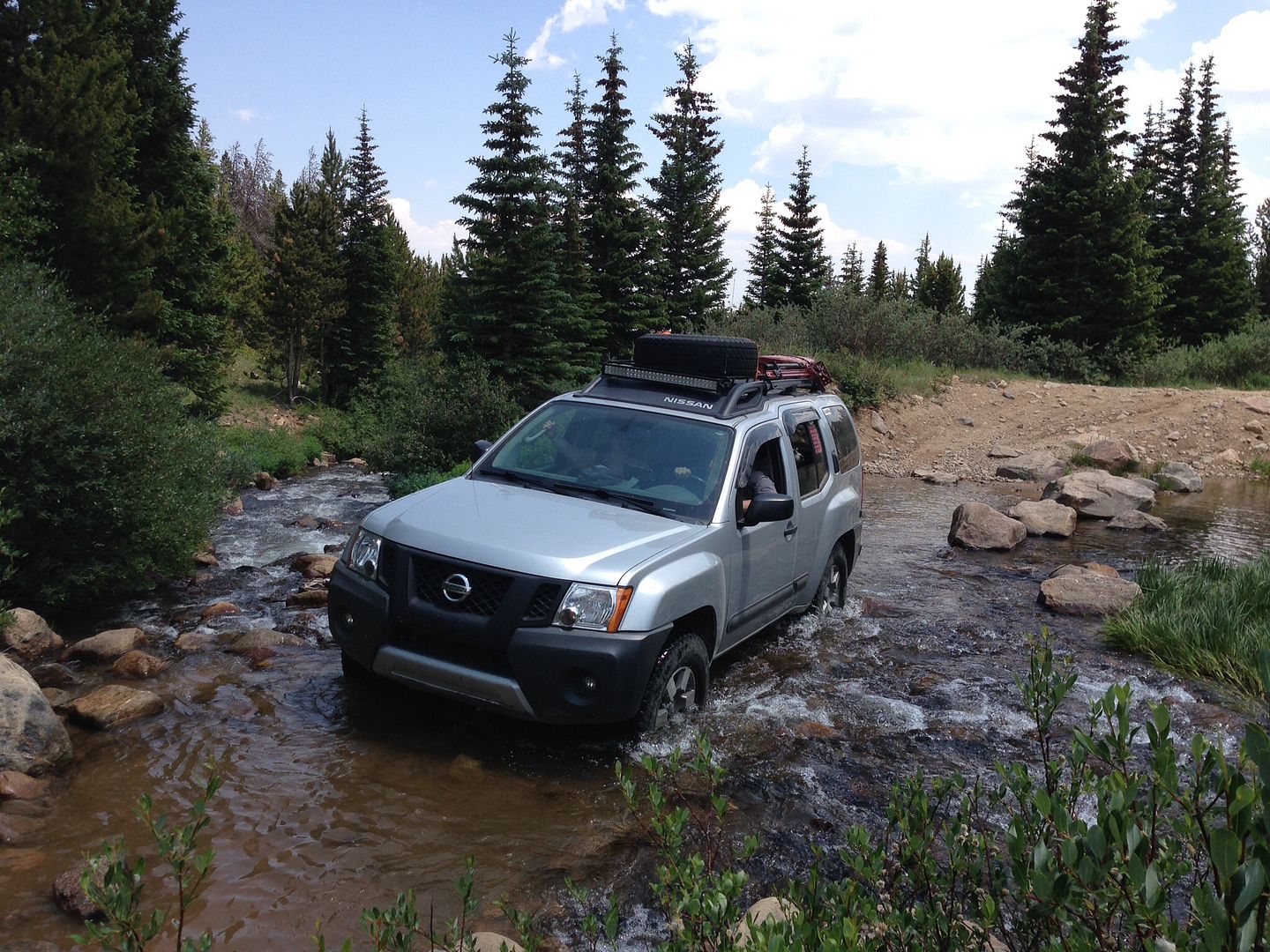 Mill Creek itself: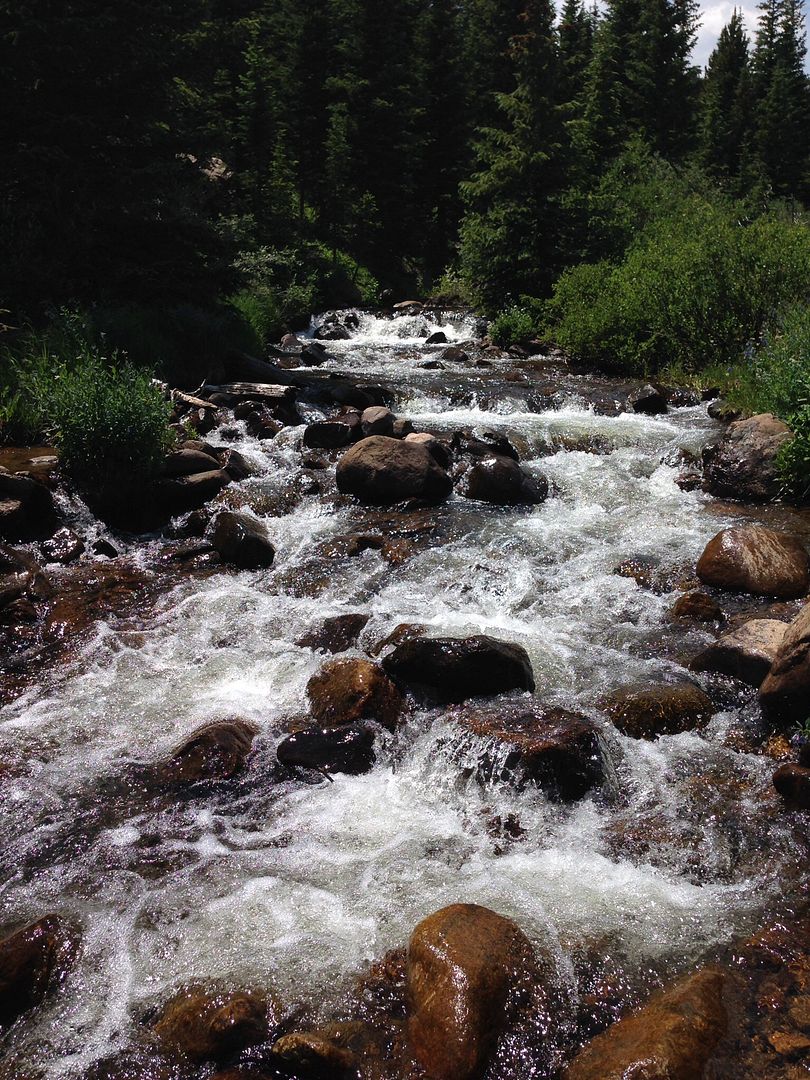 Stopped to get a geocache and let the supercharger on the LX cool down some:
One of the "highlights" of Mill Creek is this cabin:
It's referred to as the Empire Hilton. It's stocked with some food, wood and a couple beds. It's meant to be used if you really need it. Joe was convinced that the place was crawling with bed bugs- and there's a good chance he's right. I was about the only one from our group that went in. It was pretty "rustic" inside. There was a couple hanging out in there that I think were waiting for us to clear out so they could screw in there.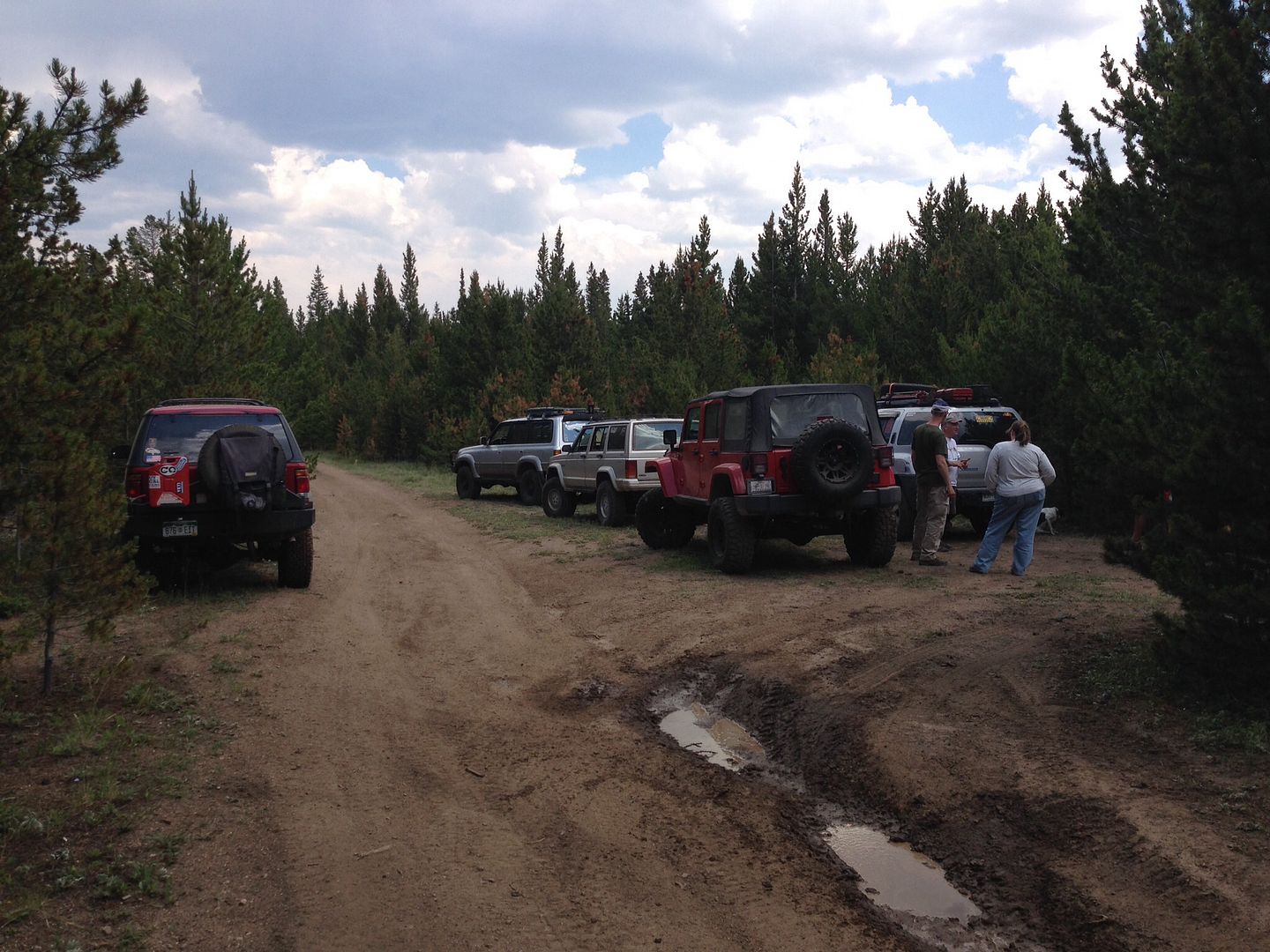 All in all a fun trip with some good camping opportunities along the way.