Red Cone today! Still one of my favorites.
Someone cut down the tree right here.
The erosion here has evened itself out. The last couple years you leaned pretty hard to driver through here.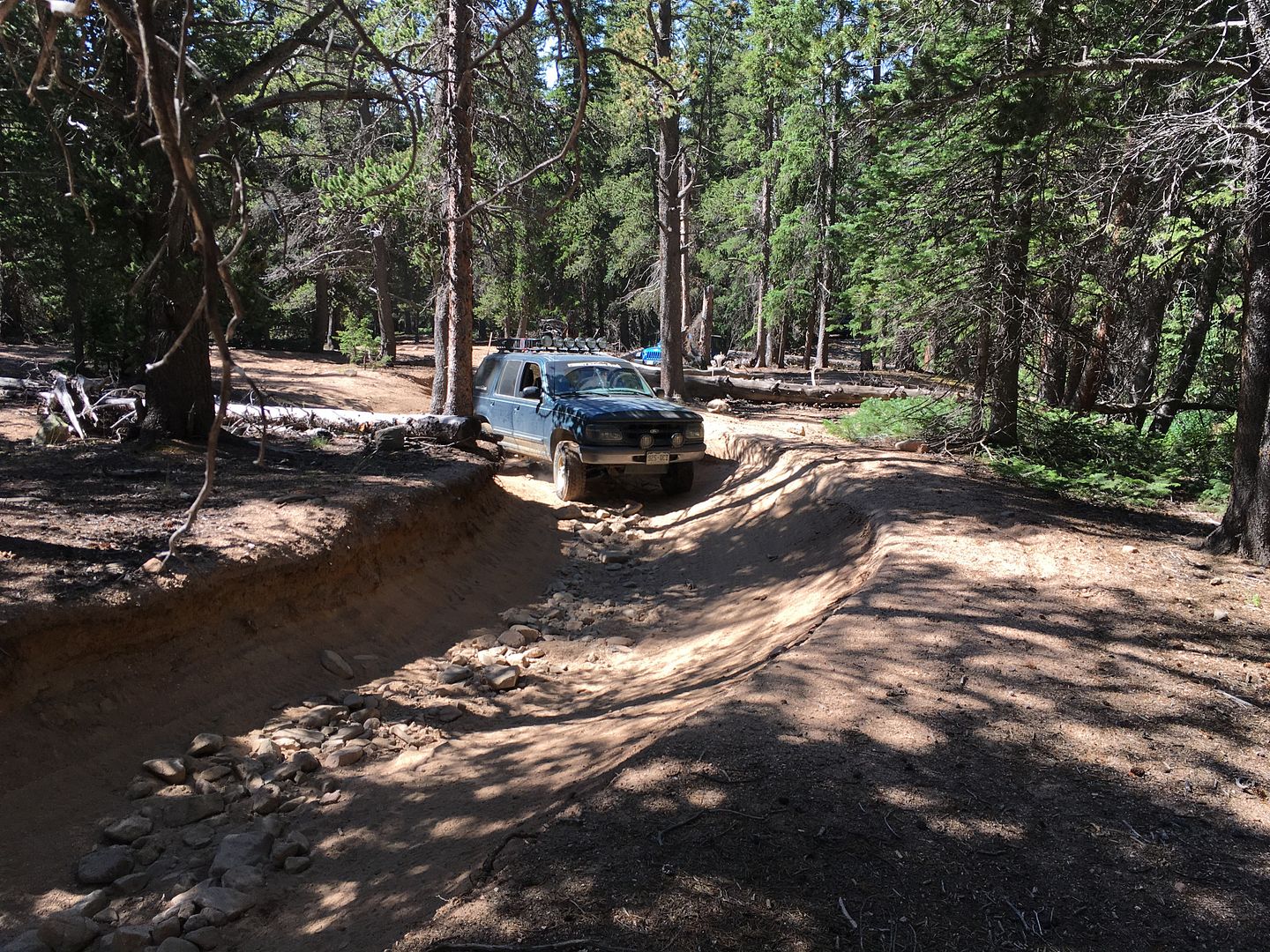 Last year I went over the big rock rock to the left. It didn't end well. This year I went over this rock...... it didn't end well either.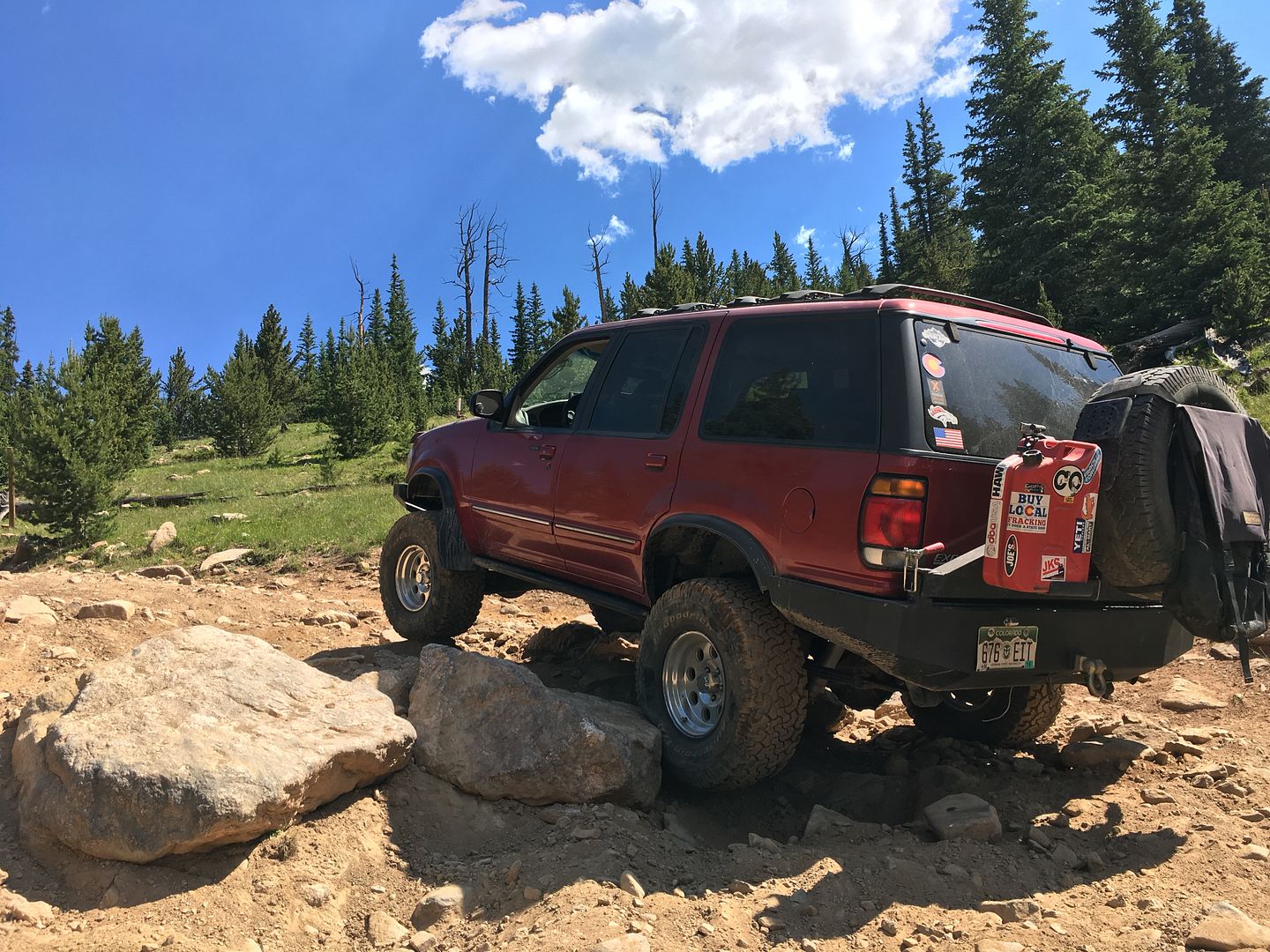 Still beautiful up there though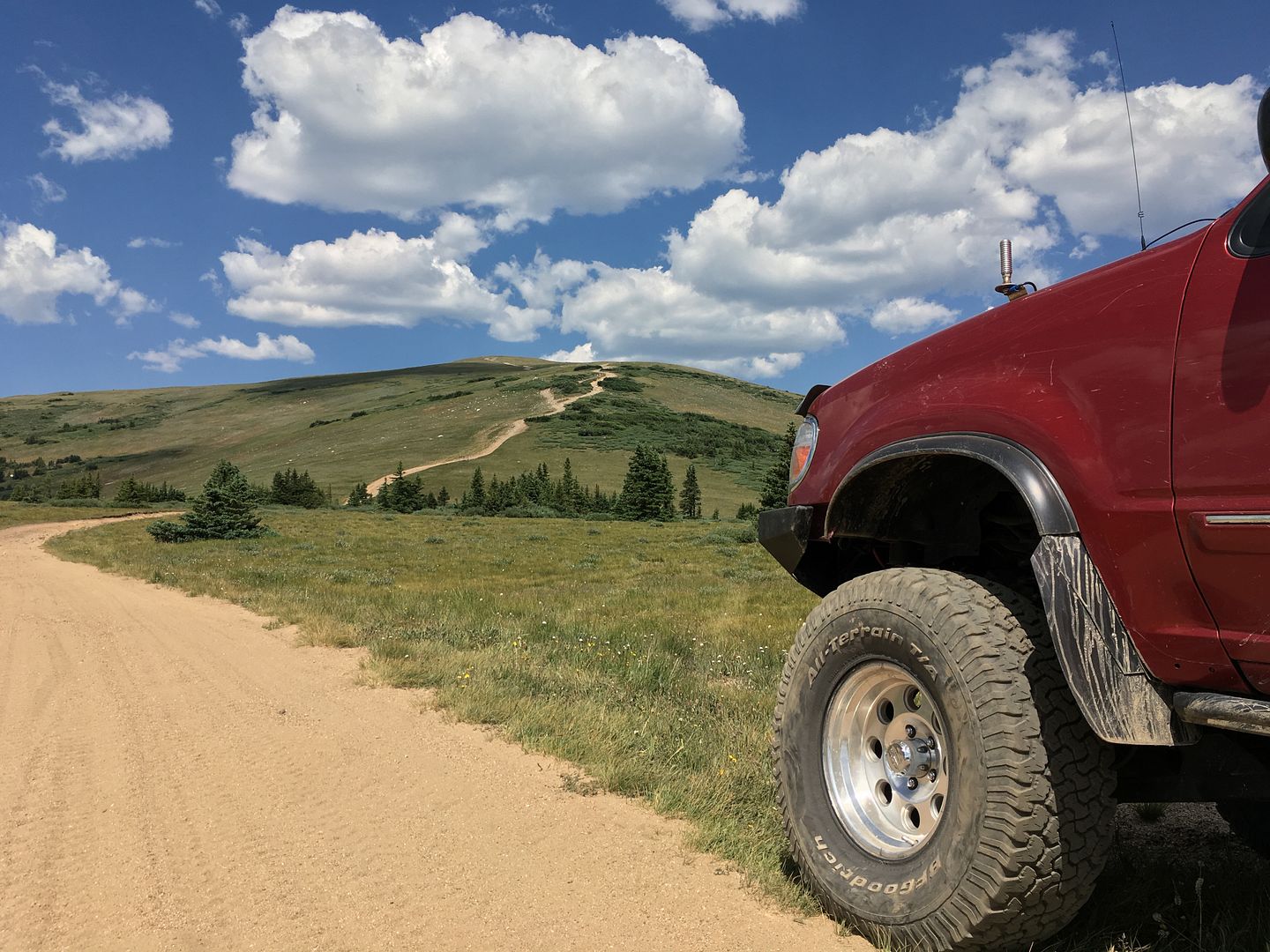 I think we just missed the wildflower bloom: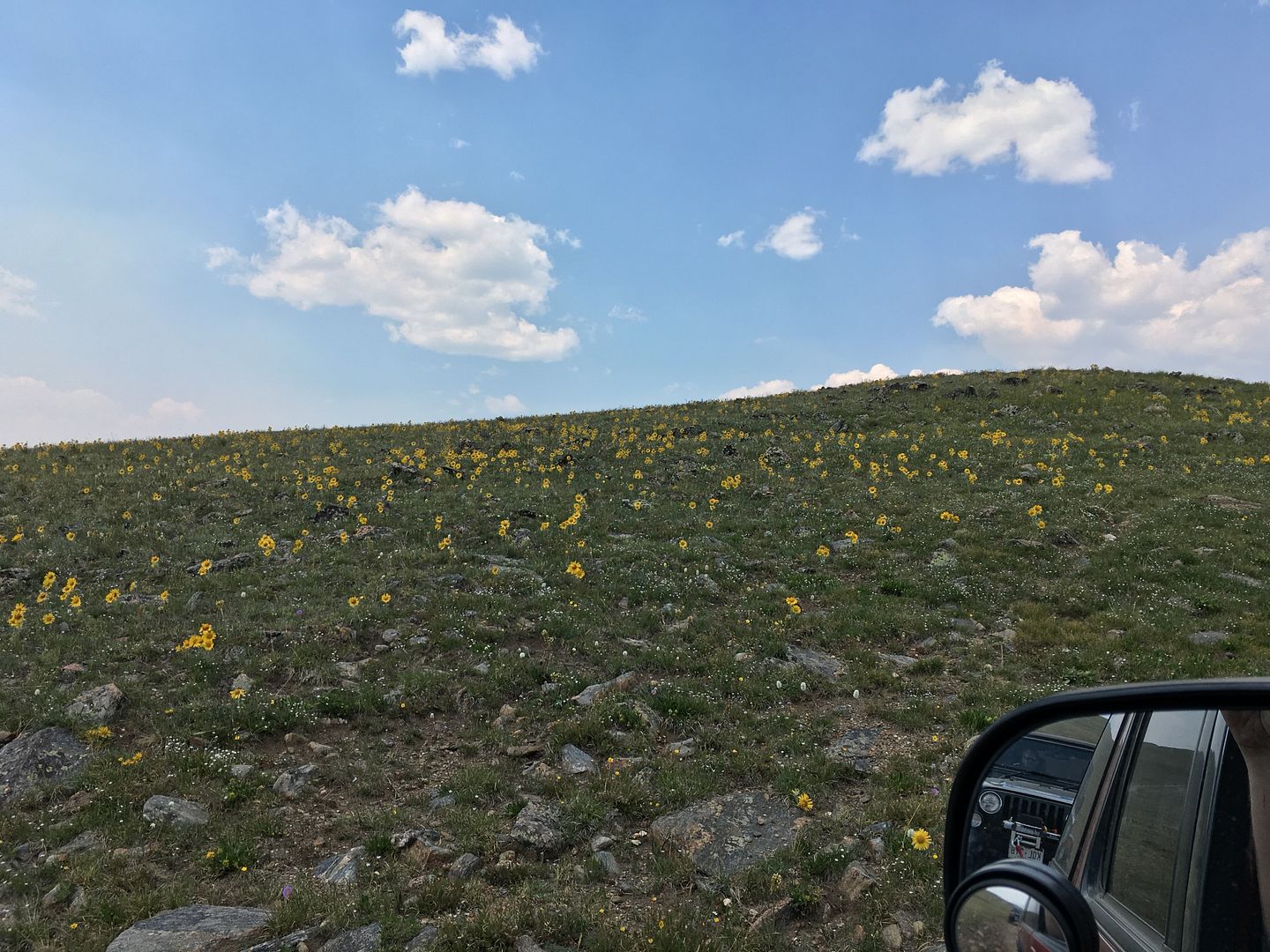 I would assume this flag was new when Red Cone was opened this year (not too long ago). Now it's shredded and tied itself into knots.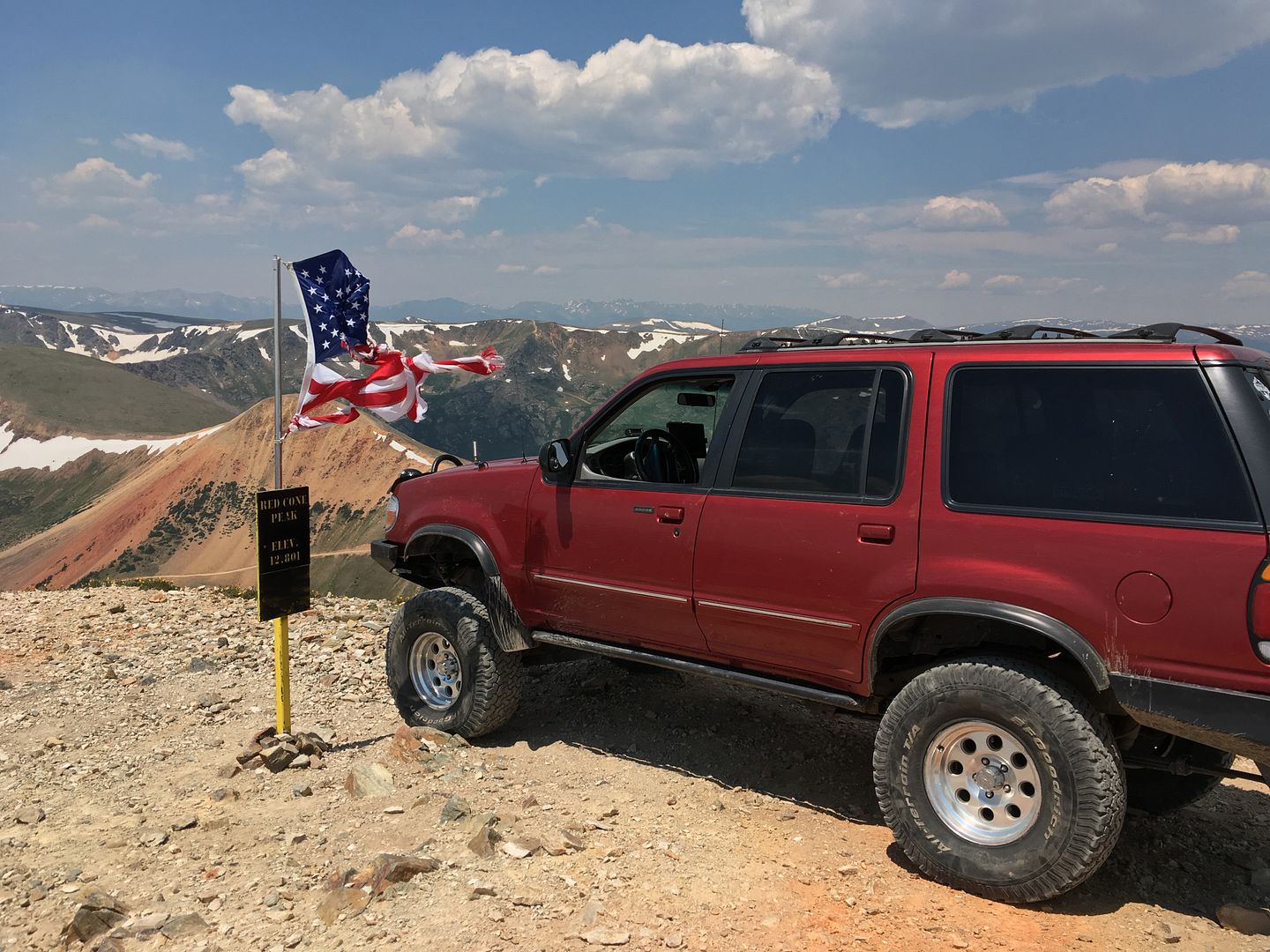 You can see the snow blocking the top of Webster Pass: