I've never been one for giving a name to my cars, but nevertheless, I present my '97 Ford Explorer XLT:
Here it is basically when I bought it: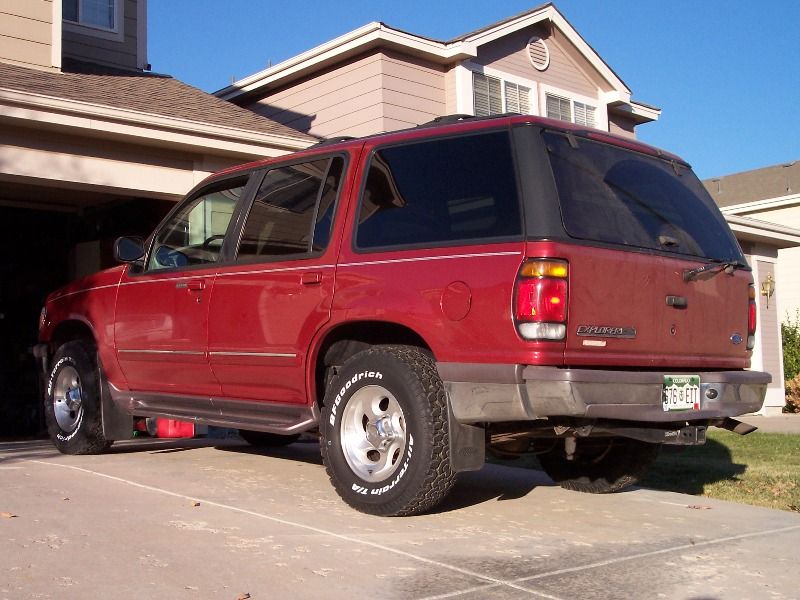 Pretty standard stuff: 4.0L V6 with a 5 speed auto transmission and the automatic 4wd transfer case.
I bought it reasonably cheap and spent several weeks bringing it back up to par maintenance wise. I worked at a Ford dealership during the summer while in college and have always liked 2nd gen Explorers. I owned a '98 V8 AWD Mountaineer when I lived in KS but I didn't do a thing with it and only owned it for 11 months. And in KS, I didn't even know where to take it to have fun with it.
Like I said in my intro post, I bought it with the intentions of daily driving it and towing a popup camper.