Instead of doing the Recovery Class that Ben was hosting/teaching, I led of group of my former co-workers up to some trails near Idaho Springs and Empire. The plan was to run up Red Elephant Hill, do the Mill Creek Loop and then see how far we could make it to Bill Moore Lake.
We met at the Conoco in Downieville off I-70. After we all gassed up and a few got lunches from the Subway inside, we headed up to find Red Elephant. None of us had done this trail before. Once we found the trail, we went up part way before stopping to air down and disconnect sway bar links. I was in the lead and I randomly chose a spot right below a house. After a minute or 2, the wife wanted to leave and we were blocking the road. Someone in our group said we'd be done and gone in less than 5 minutes. She seemed happy with that answer. 2 minutes later, the husband came out and started giving me an earful- cussing me out and being a total jerk. But I'm the hard-headed type and continued on with airing down doing my best to ignore him. Once aired down, we were on our way.
Red Elephant Hill is kind of a fun trail. We had a 100% stock Jeep Grand Cherokee with highway tires and nearly 200k miles, a Hummer H1, a Rubicon with 35s and a small lift, Brian's (Rover Trex or something) 80 series Lexicruiser with a small lift, lockers and 33s and my Frankenstein Explorer. We stacked a bunch of rocks to get the GC through and the H1 squeezed, rubbed and even ran over a small aspen getting through. Progress was slow because of the tight trees on this trail- the H1 coming in at 8 feet wide doesn't fit well on many trails through the trees.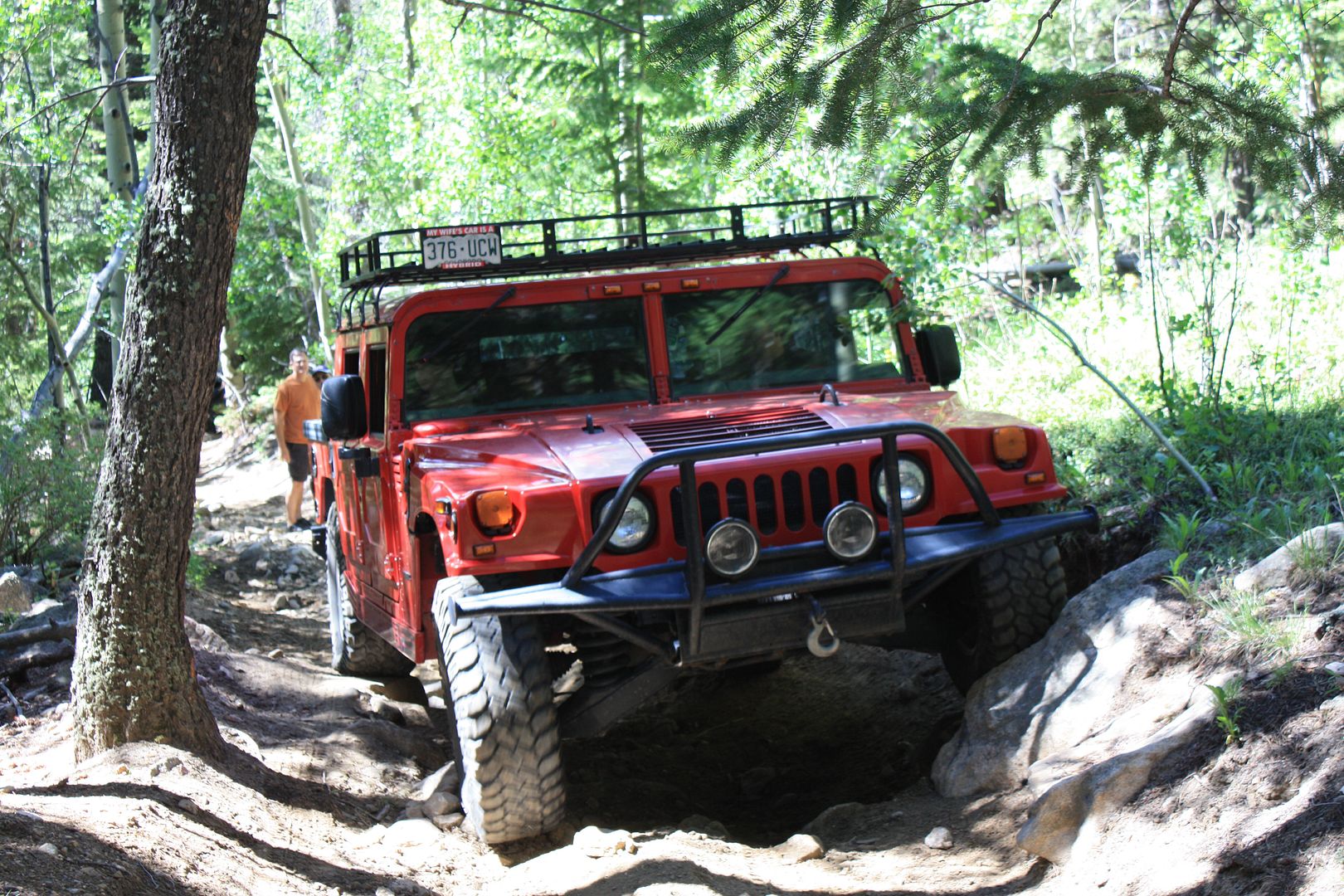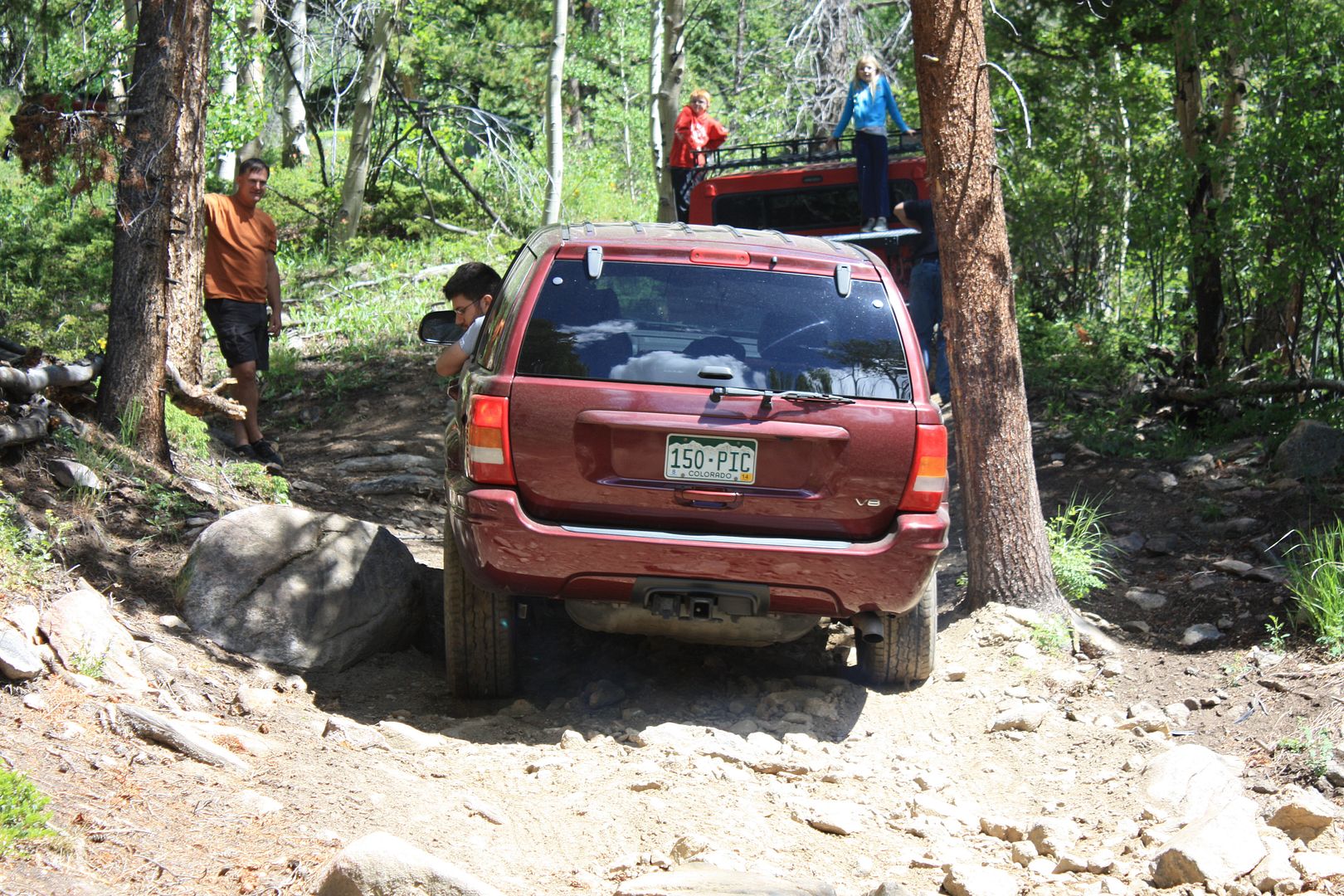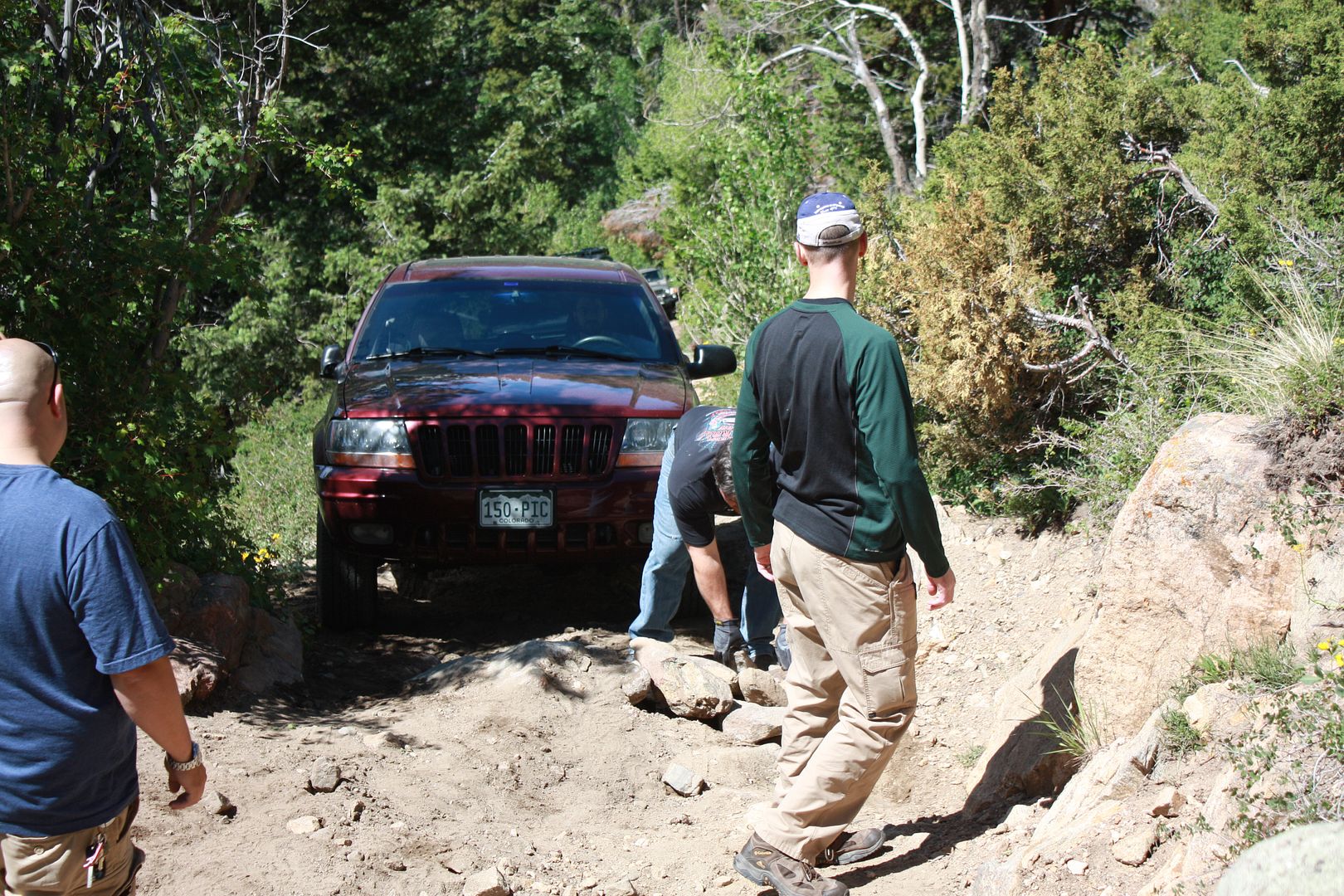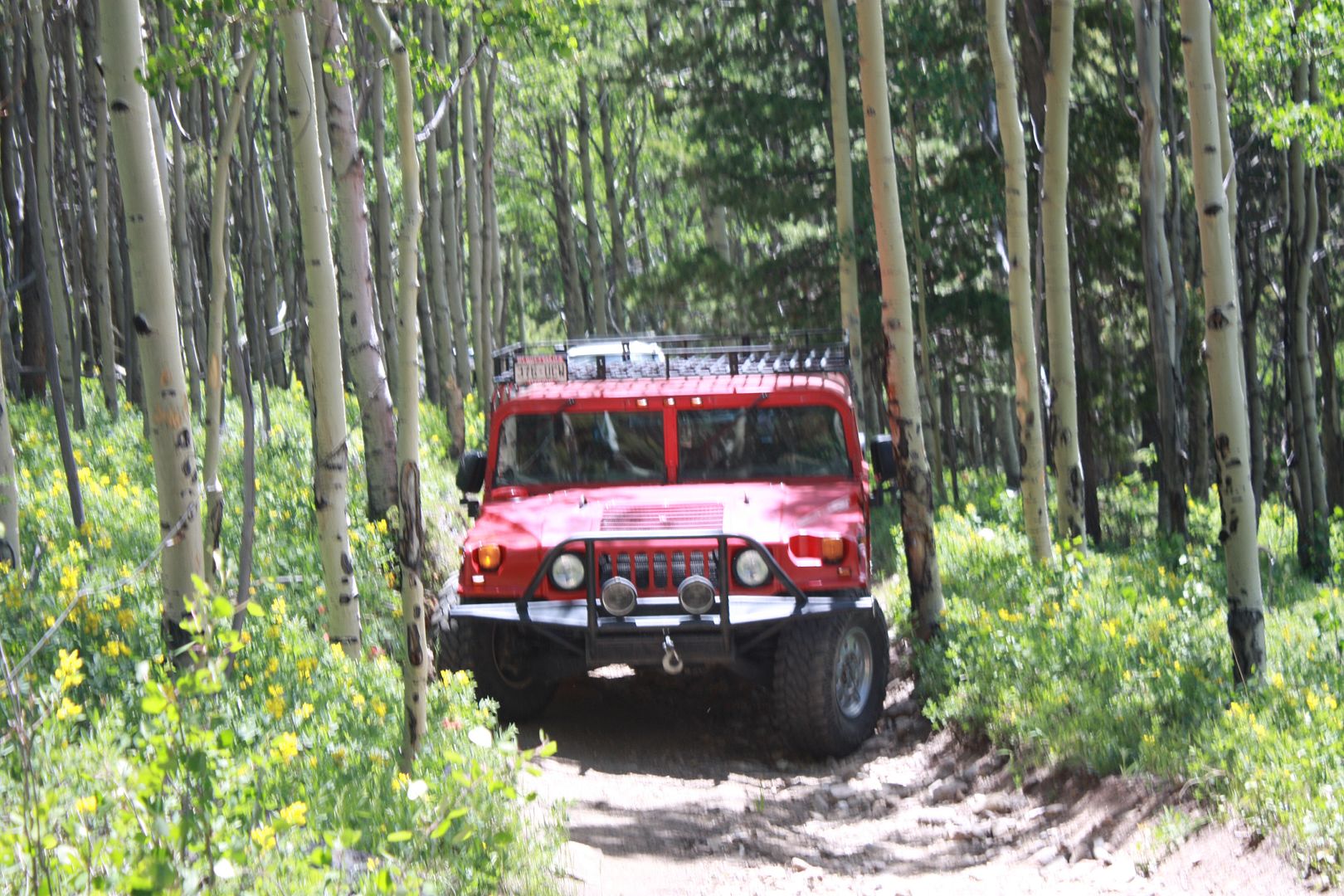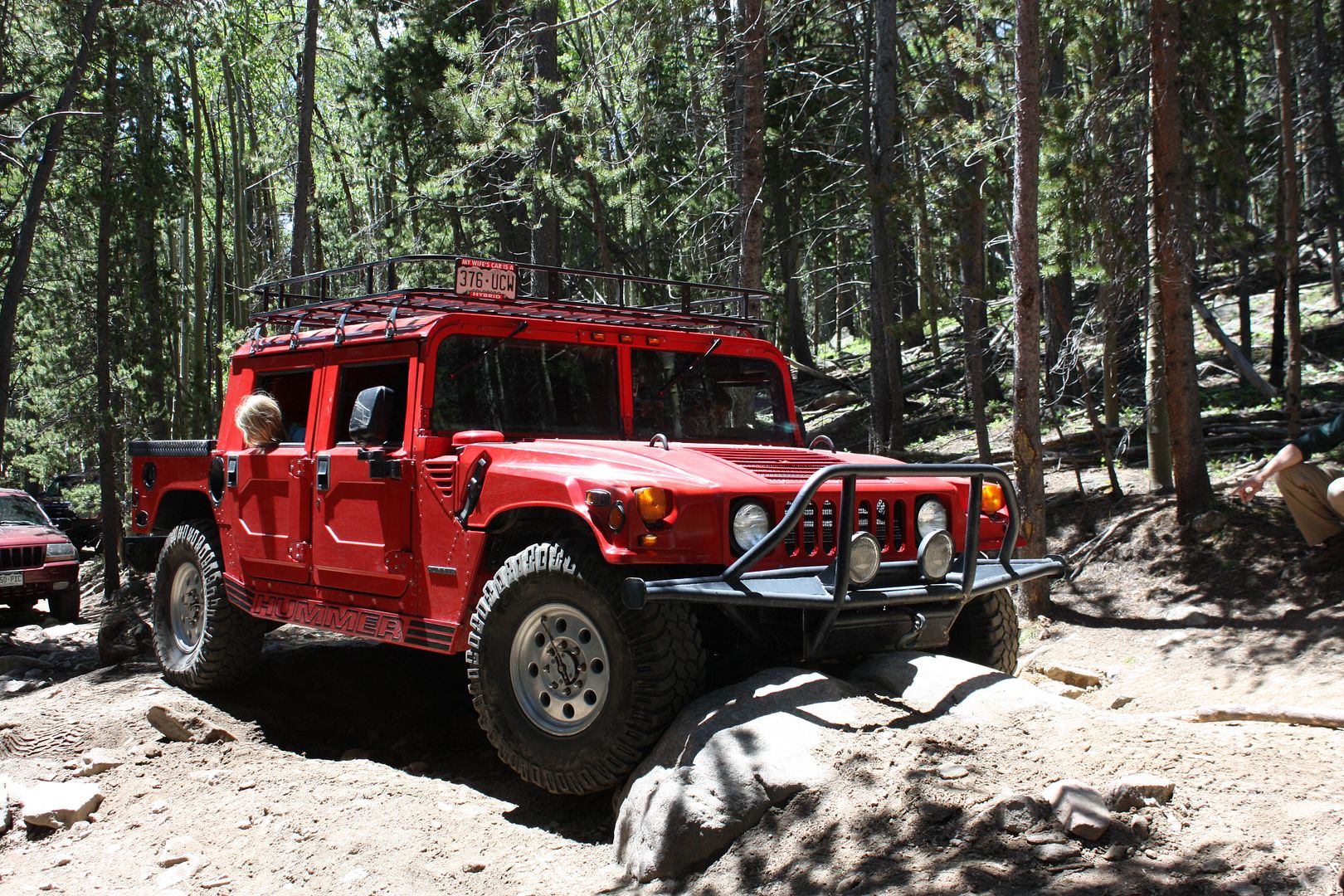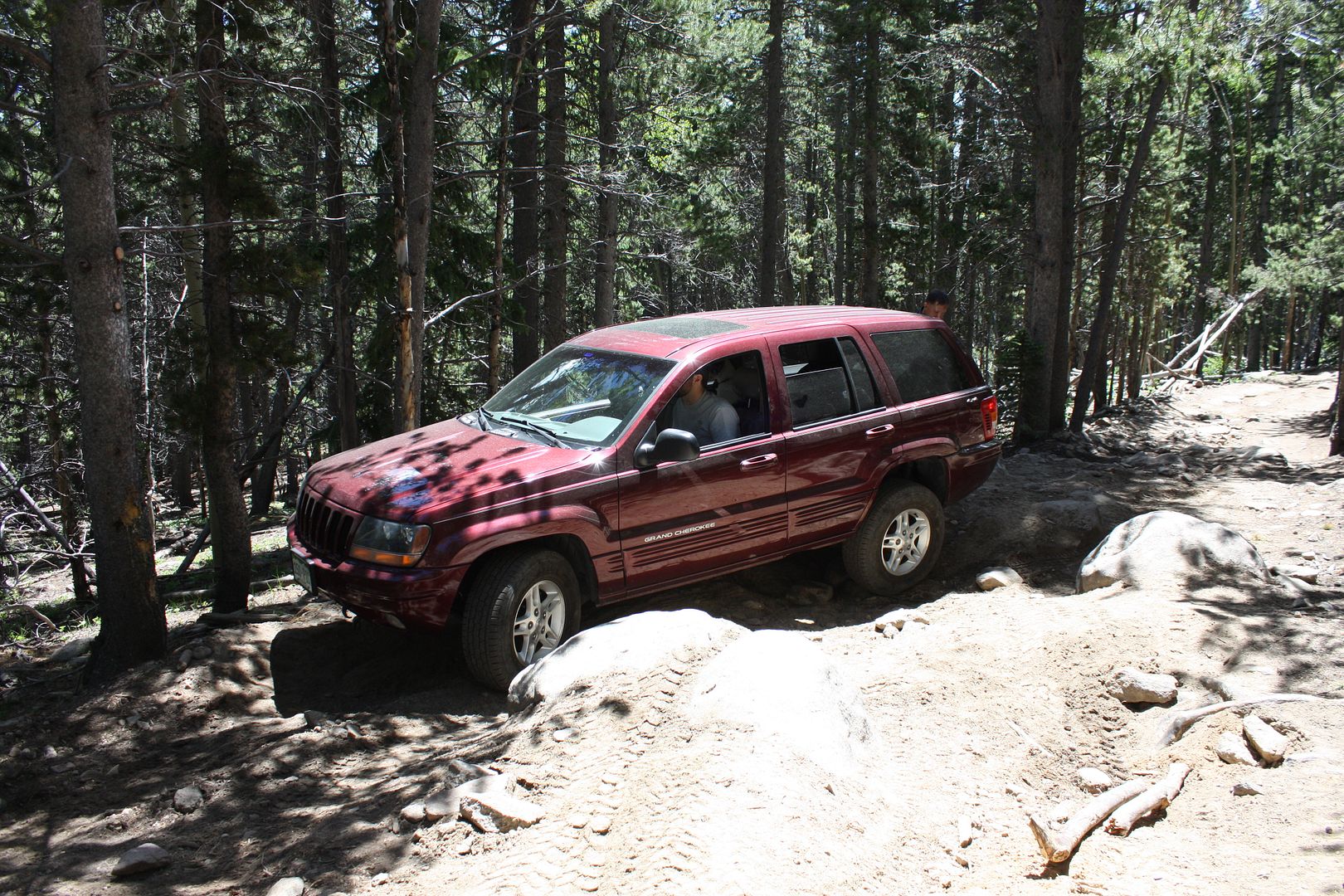 When the Hummer isn't moving, it becomes a viewing platform: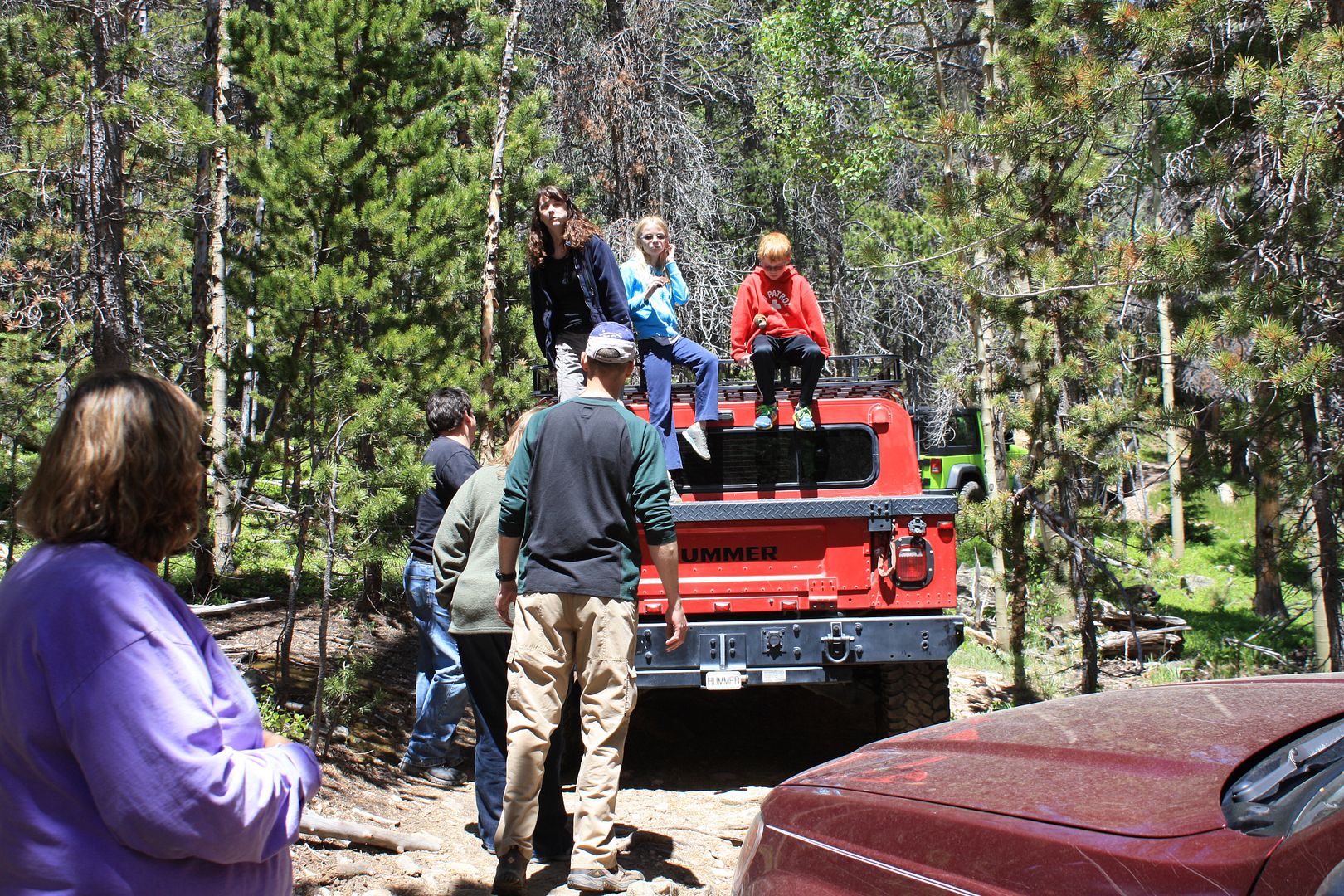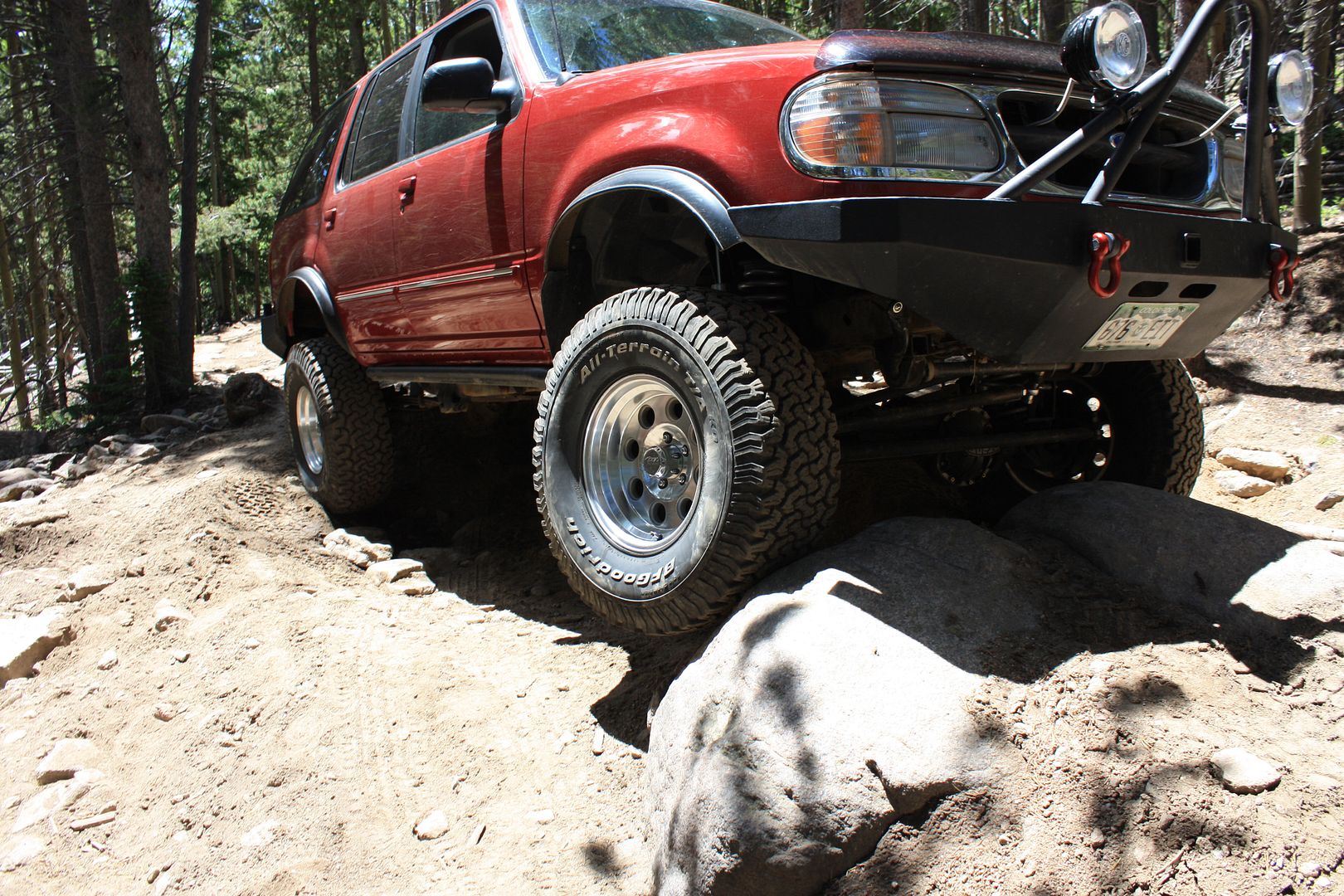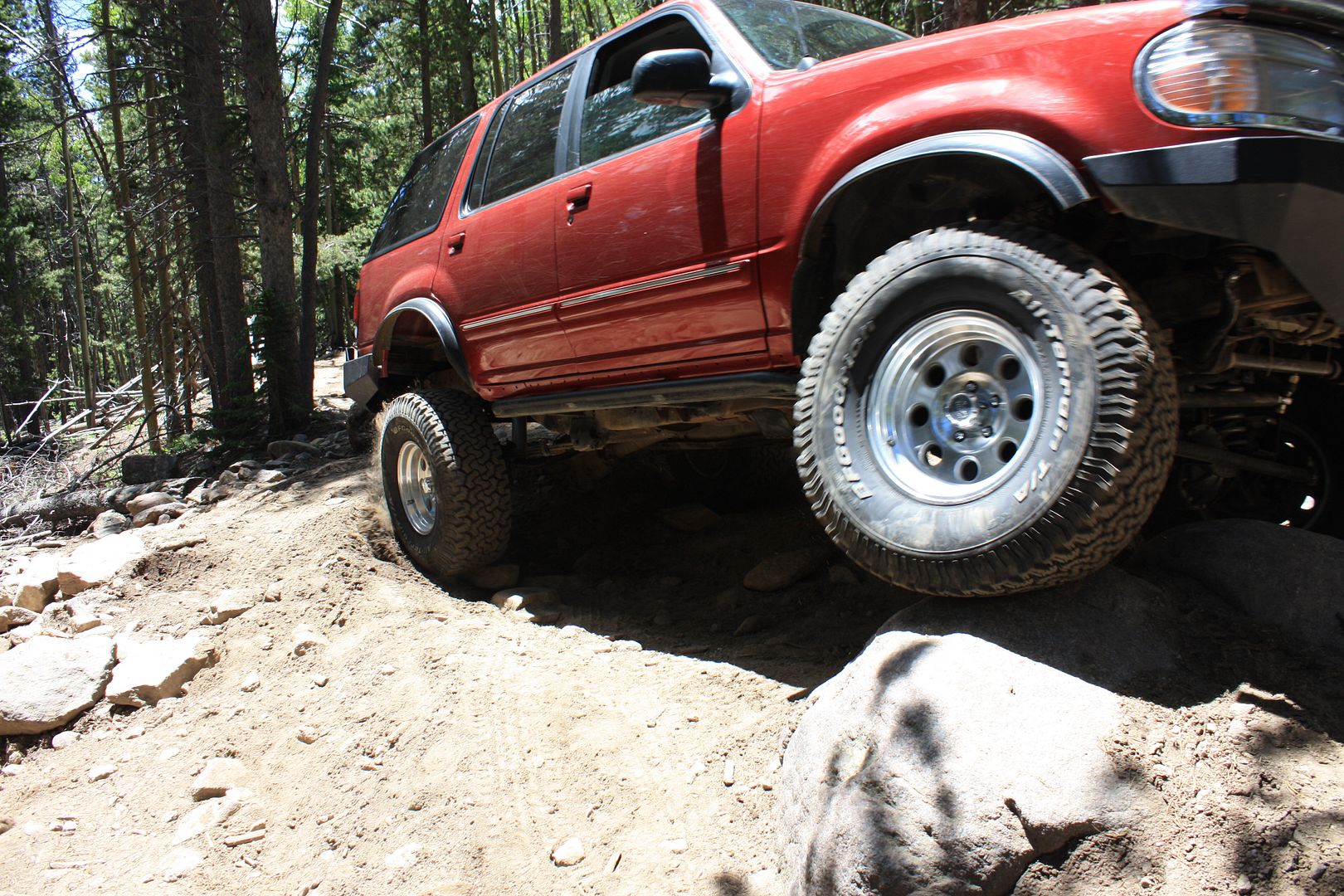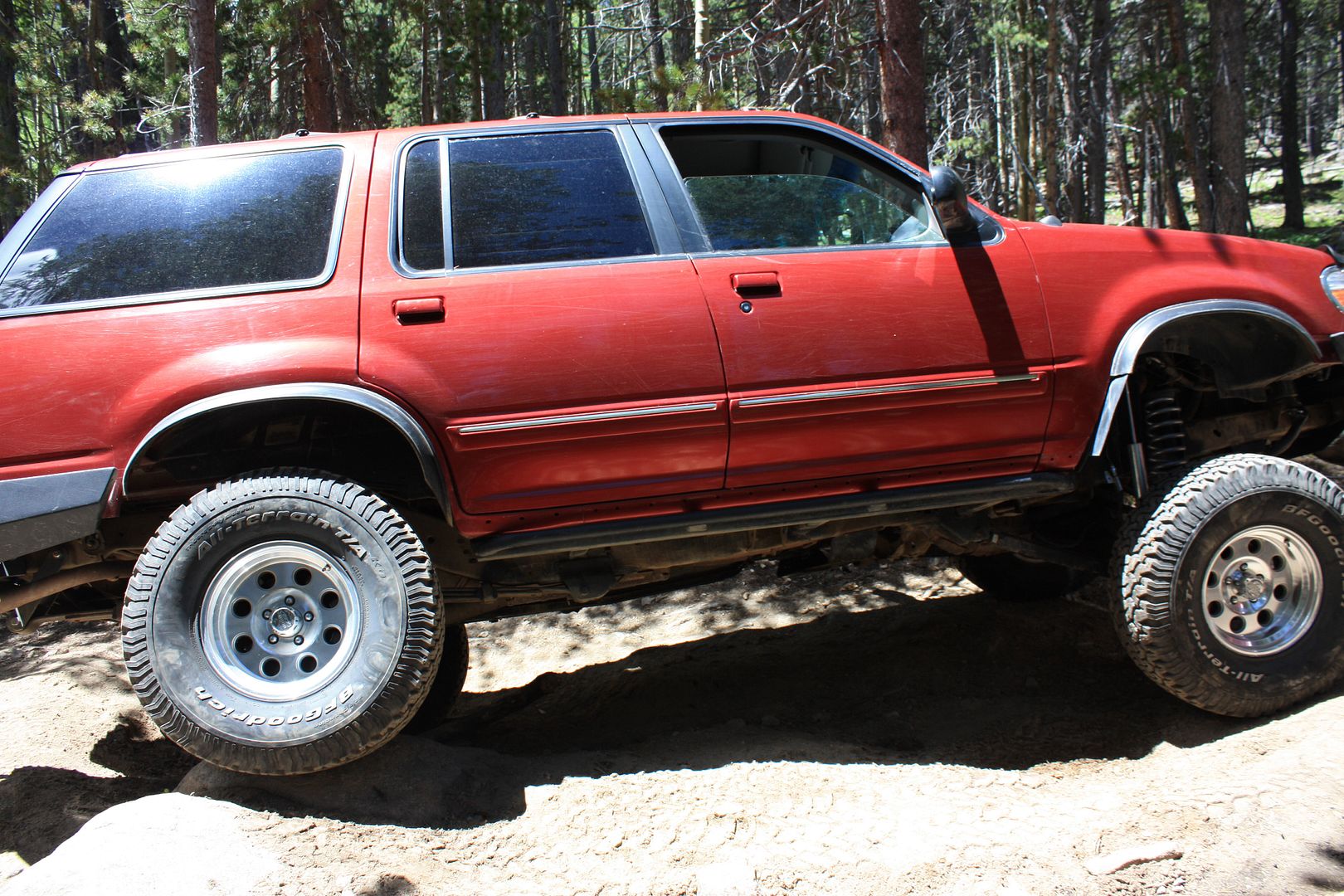 The group: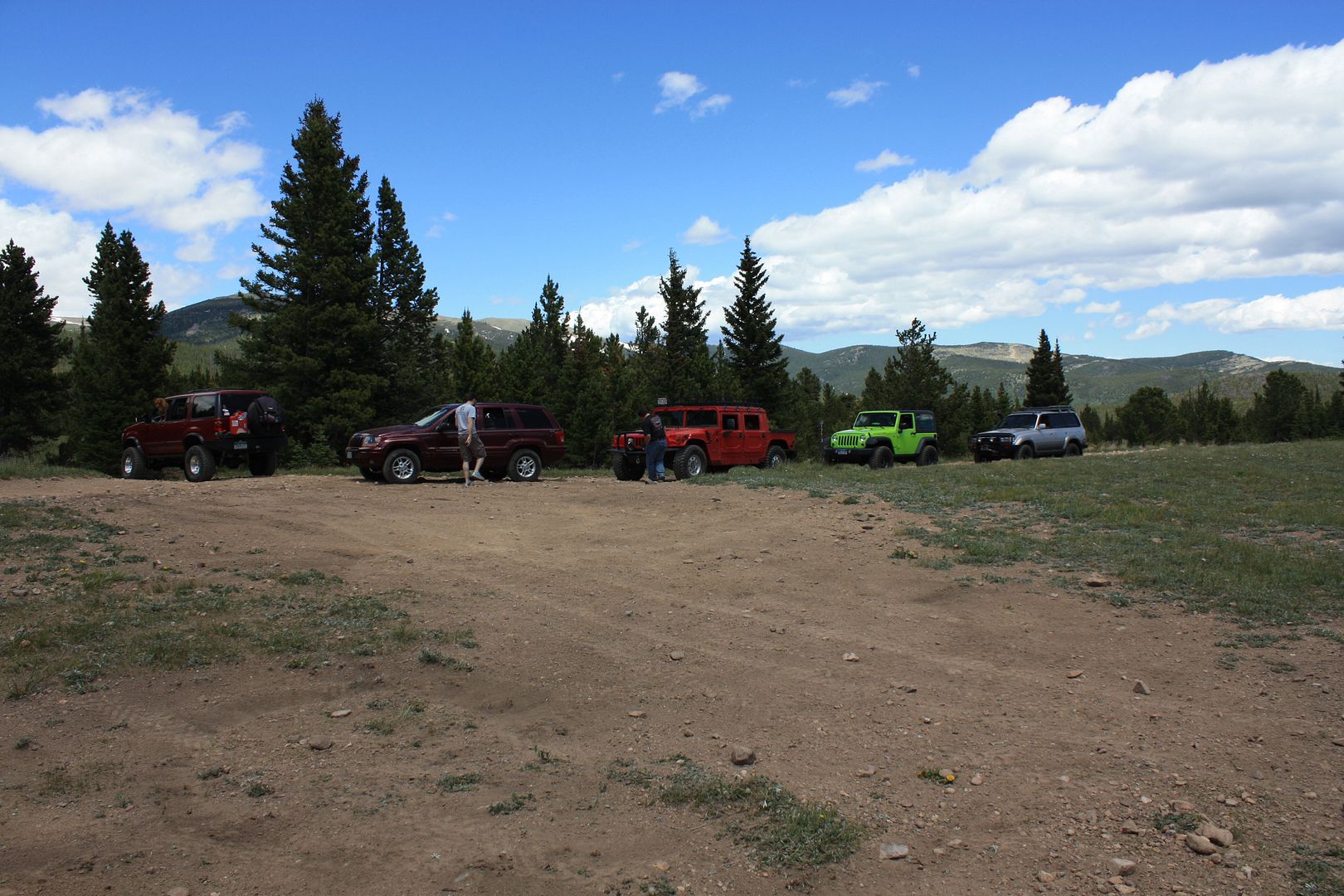 Can't seem to go on a trail run without at least one Jeep hood going up:
Last edited: